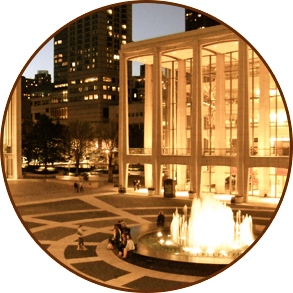 For Organizations Serving Artists and Creators
Offer the Artist Business Canvas Course to Your Artist and Creator Members/Customers.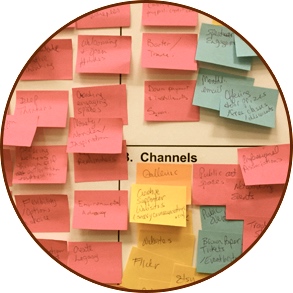 Take a Tour of the Artist Business Canvas
This Artist-Centric Business Model Canvas is Easy to Use and
Generates Results.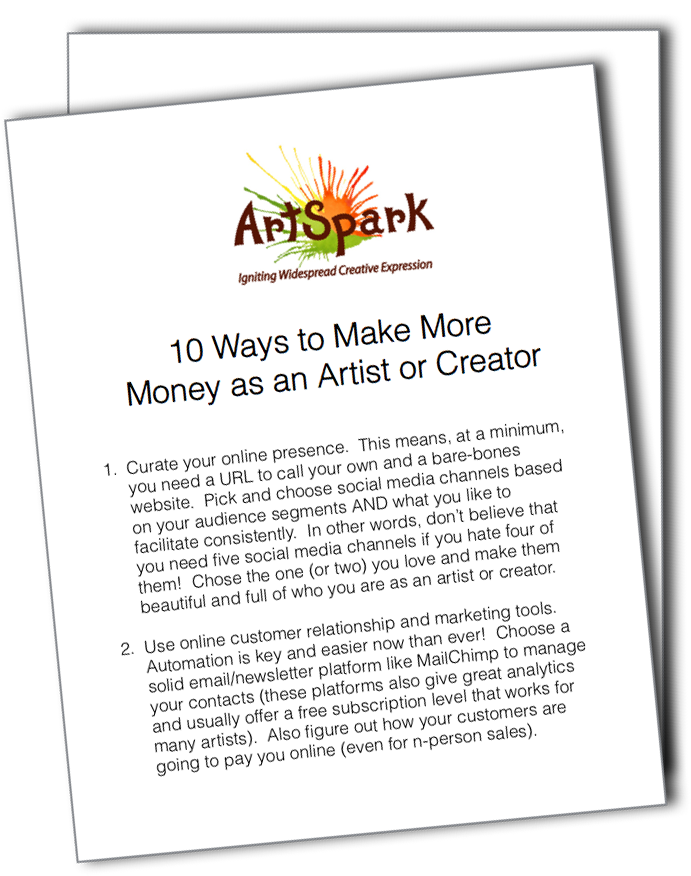 10 Ways to Make More $$
as an Artist or Creator
Free Guide
Enter your name and email address below to receive instant access to our free guide that provides you 10 strategies you can implement to help you generate more $$.
We hate spam too and will never share your email address with anyone. You will receive information from us about upcoming workshops and events, you can opt-out at any time.
We now know our vision and mission better than ever before. We now feel like we can adequately translate that business knowledge into a language that other professionals need to best serve us (such cost vs. revenue) so we can continue to best serve our clients.
MJ Vargas and Vanessa Lewinger
The Artist Business Canvas proved to be a powerful tool to get me thinking in all kinds of new ways.  It has served as a working map to guide me in these early stages of my new venture, and I continue to use it on a regular basis.  And I plan to continue using it as my business evolves and grows.
Celeste Walther
The [Artist Business Canvas] workshop gave me a language with which to organize my hitherto jumbled ideas about my future as an artist. …I've been able to develop some habits around publication, marketing and sales of my work that were almost too confusing to approach in years past. That is a huge gift, and one I'll always be grateful for.
Andrew Fearnside
I found the [Artist Business] canvas and the workshop very helpful and developing a strategic plan for the future. I used the canvas with my staff in order to get their perspectives on the program and added them to my own to build a more complete picture.  We are changing the way that we fund what we are doing and I wanted to get stakeholder input.
Deborah Brink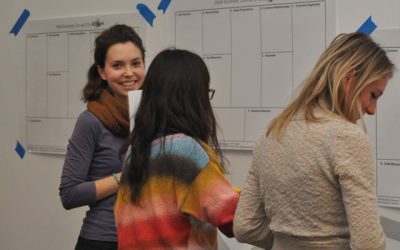 One of the BEST activities during the Artist Business Canvas Course is the Gallery Walk.  The Gallery Walk activity is at the end of the course, and it's where participants can share their canvases with one another, including the option to receive feedback or...