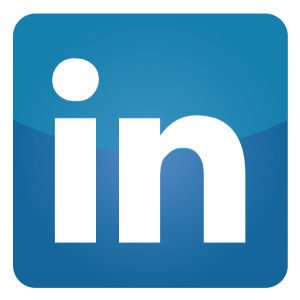 "No man is an island," goes the saying by John Donne. As collaborative artists, I'm sure that this goes without saying for most of you. And yes, we all know that networking is important. When we're engaging in networking, however, what exactly are we talking about? Opportunities? Possibilities? Projects? Money? Timelines?  Your skills?
Central to these conversations is the conveying that we as artists are CAPABLE of doing the work we're called to. This is where Linked In comes in as an excellent platform that mimics an interactive online resume, allowing you to show the world that you indeed are known for what you do, without attaching any boastfulness to the matter. The feature that we'll talk about that can best support you in this endeavor is called "endorsement."
After you create your LinkedIn profile you'll see at the top of that page that you can hover over the down arrow to the right of the Edit Profile button. From there, click on "Ask to be recommended." Fill out the prompts and you're done! Of course, the skills that can be chosen come from the list that you provide under your "skills" section when you are creating your profile. If you have not done this yet, just edit your profile and add some. Want ideas? Look at other successful people in your field and see which skills they list.
What many people do is visit your profile and at the top of the page they see that LinkedIn populates a field that says, "Does (this person) have these skills?" From here, you can endorse someone for all the skills they've listed, or choose individually which apply to your endorsement. If you're asking for recommendations, make sure to return the favor and endorse others. The more you give, the more you get!
Check out this article on best practices for endorsements on LinkedIn. Anything worth doing is worth doing right!
Let us know how YOU use LinkedIn, and how it's been helpful to you as an artist, artisan, designer or creative.  Any success stories out there?