Opportunities for Artists and Creators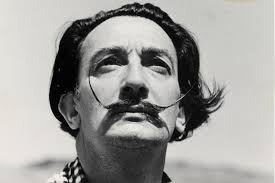 Are you an artist, creator or creative entrepreneur?  Do you want training, tools and peer support to build the "business side" of your creative work so you can grow and make a living on your own terms?
Here at ArtSpark, we empower and equip artists, designers, makers, artisans and creative entrepreneurs to also be creative in building their businesses, and it's working!  In response to more and more artists and creators like you asking us for a foundation of business skills and resources, we developed the Artist Business Canvas.  The Artist Business Canvas is a unique business-model building tool developed by artists for artists for creative people who want an uncomplicated and useful business "blueprint" for their business and career.
The Artist Business Canvas is now available as an online course and in live workshops.  If you're interested in taking the course, the easiest way is to become a free member of Artists United, the organization that's sponsoring Artist Business Canvas courses, workshops and events through 2017.  Or…you can also share this offer with organizations that support you and your creative community and encourage them to sponsor anArtist Business Canvas course.
Please check out what we're up to on Twitter, and visit our Facebook page for news on upcoming workshops and events plus access to free resources!  Plus, here's a short video we created for artists/creators to join an online course that finished up in spring, 2017.  
If you want more info or have questions, you can also contact us:  info@art-spark.org