Late November, with its shorter days and increasingly long nights, calls for rest and reflection. But with 24/7technology and always being "in the loop" of life, work and communications, it's a challenge to step back and relax into the bounty of life in the moment and givethanks.
This year has been a watershed year for ArtSpark. In January, during an annual team strategy meeting, ArtSpark made the leap and relocated full-time to San Francisco.  It became obvious that dividing time between two locations (NM and CA) was taking a toll.  So I chose the location that could best support ArtSpark to grow, particularly with much-needed resources for that growth. It was a difficult choice but the right one, as the San Francisco Bay Area community continues to embrace our vision and work.
Other highlights from 2017 include: growing ArtSpark's team to include a much-needed operation coordinator (yay, and welcome Zac!);  building operations to support national and international expansion of our flagship program – the Artist Business Canvas; fueling ArtSpark's expansion by raising capital from investors (and tax-deductible contributions from donors).  We also joined the San Francisco Impact HUB , and currently co-sponsor ArtSpark products and services with arts and culture organizations in the U.S. and Canada.
These kinds of shifts take a lot of hard work. And persistence. And patience. I am also very aware that ArtSpark is where it is now because of all of you who have supported ArtSpark and me since 2010. The saying "it takes a village to raise a child" is easily translated to "it takes a village to raise a company" – especially one in the arts with a far-reaching vision and commitment to "Empower and equip artists and creators of all stripes to make a livelihood with their creative work."
ArtSpark has received so much from so many people it's astounding to reflect on your generosity. I am deeply thankful to each and every one of you. Truly.
Wishing you a restful Thanksgiving holiday with family and friends, some time outdoors to enjoy the slower pace of our beautiful natural world, and also some quiet time to reflect on your own thankfulness for life and what you have both received and created.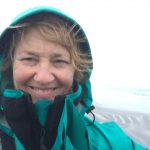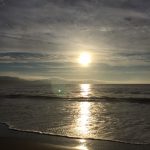 Sending greetings from Bodega Bay, CA, where I've been camping in our beloved VW Westfalia camper, Dancing Queen, for two nights before joining family and friends in Healdsburg.