What would our world be like if artists and creators were equipped and empowered to build successful creative careers and businesses?  This world vision is exactly what ArtSpark delivers with our constellation of customized business tools and solutions, making it possible for artists and creators to successfully make, market and sell their work.
With your generous contribution/donation, many more artists and creators will receive the business know-how they need and are asking for!  Your generosity will fuel ArtSpark to:
• ENGAGE and CONVERT creative-sector organizations and institutions to sponsor ArtSpark's constellation of business offerings for their artist and creator members/customers.
• SCALE ArtSpark's constellation of business offerings, including the Artist Business Canvas online course, across the U.S. in 2017-2018, and internationally in 2019.
• SPREAD the word via a National Marketing and Branding Campaign.
• ESTABLISH thought leadership and share learnings via meetings, conferences, podcasts and publications.
• GROW our team so ArtSpark's capacity around operations, communications and outreach continues its excellent momentum.
PLEASE JOIN ARTSPARK'S FAMILY OF FINANCIAL SUPPORTERS!
Make a monthly contribution/donation:
Make a one-time contribution/donation:
Thank you and with gratitude,

Kristine and the ArtSpark Team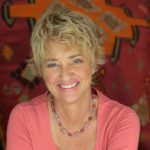 Save