The ArtSpark Artist Business Canvas for Organizations
ArtSpark hears from all different kinds of artists and creators: "We want to make a living! We need help with the business side!" We also hear from arts and culture organizations, companies and institutions that they want to assist the creative people they serve, but often can't because of different reasons related to internal capacity: not enough expertise, staff, time, funding or other resources, and a lack of communications and outreach capability.
ArtSpark fills the gap! ArtSpark's flagship product and program, the Artist Business Canvas (ABCanvas) Online Course, is now available to organizations, institutions and companies (or Strategic Alliance Collaborators – SACs) in the arts, culture and economic development sectors.
SACs also receive a revenue share for hosting and marketing the ABCanvas Online Course. Other revenue-share arrangements include licensing/royalties and customization (e.g., "white label").
ArtSpark's current Strategic Alliance Collaborator is Artists United (AU), a membership arts organization with over 32K members located in Oakland, CA. Artists United is eager to offer its members the ABCanvas online course plus other support activities like online coaching, study groups and webinars on the "business side" of being an artist, creator or creative entrepreneur. AU will offer the ABCanvas online course in the first quarter of 2019.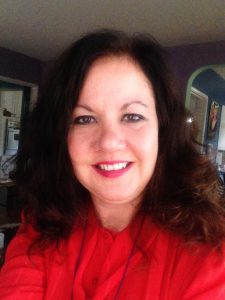 "The greatest resource we have is artists themselves and our greatest need is finding good content to share with our members worldwide. That's why the Artist Business Canvas is so exciting to us! We know that artists benefit when they share knowledge and resources that increase their self-sufficiency. ArtSpark has created a resource through the ABCanvas that fits our mission and our members' needs so perfectly!"
-Holly Million, Artists United Founder and Executive Director.
Please contact us if you'd like to know more about becoming a Strategic Alliance Collaborator (SAC) by contacting: Alexandria@art-spark.org.